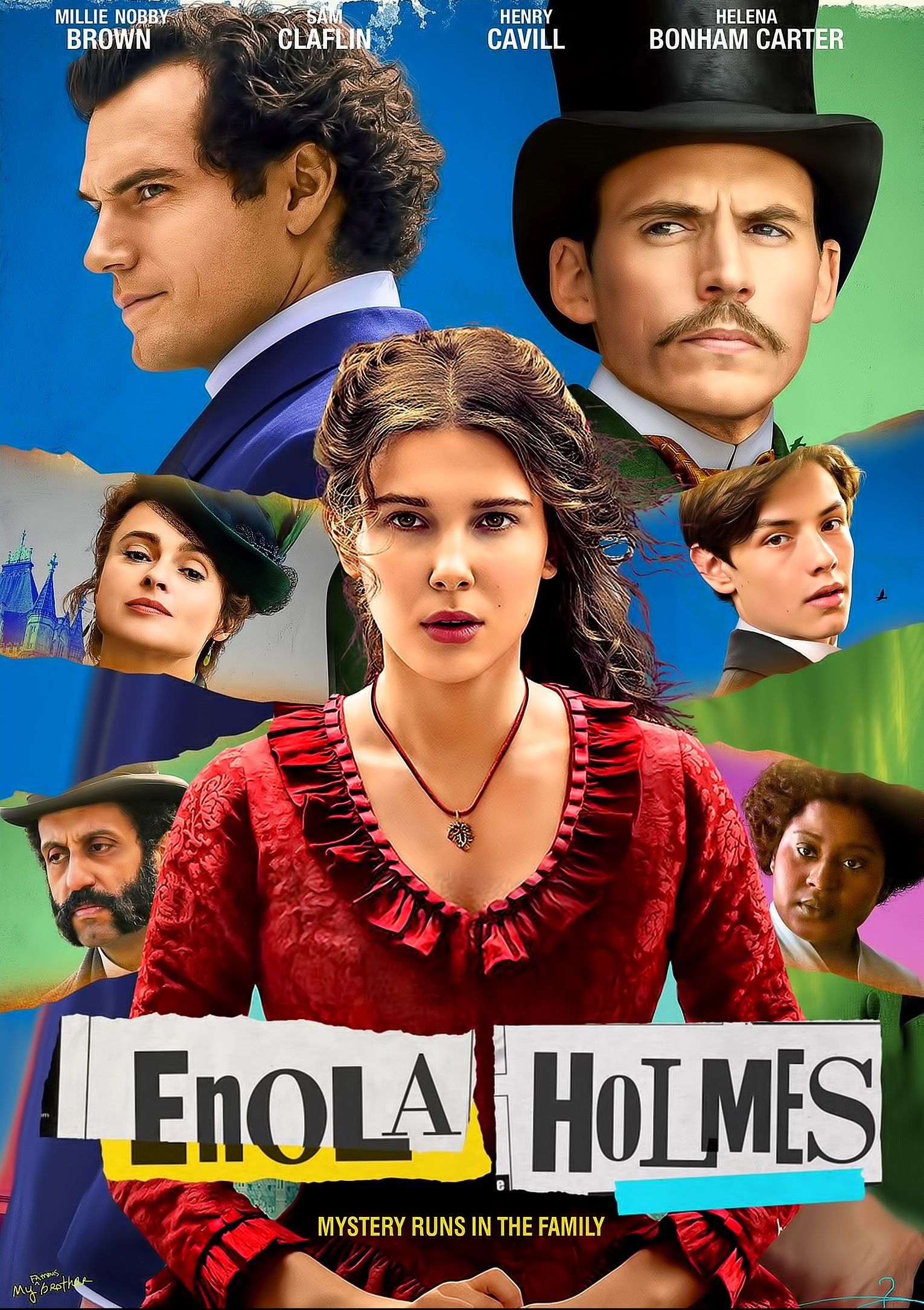 With tons of franchise potential, Enola Holmes is a smart, funny, and much needed addition to the Sherlock Holmes universe. The film is based on the first book in the young adult fiction series of the same name by Nancy Springer.The teenage protagonist is indeed the mirror of her older brother Sherlock, but with a emotional connection that Sherlock doesn't possess. Warner Bros. Pictures sold the distribution rights to the film to Netflix due to the COVID-19 pandemic. Millie Bobby Brown, of Netflix's Stranger Things, stars in showing the becoming brilliance of Enola Holmes. Brown is also a producer on the film in which Henry Cavill, Sam Claflin, Adeel Akhtar, Fiona Shaw, Frances de la Tour, Louis Partridge, Susie Wokoma, and Helena Bonham Carterappear all round out an amazing ensemble that allows the teenage character Holmes to shine through. The Holmes matriarch disappears and the Sherlock-like adventures ensue. 
Despite few scenes dragging along in very script heavy areas, the plot and overall story is good. The quality and execution of the production is amazing and entertaining for the younger Sherlock fan demographic. A great family movie for the older kids. Susie Wokoma was used as sparingly as many blacks are used in British films. Wokoma definitely could have been written into the plot a little more as Edith.
I rated this movie: Very Entertaining!! with 4/5 movie tickets.